Seven month wait for Guernsey baby deaths decision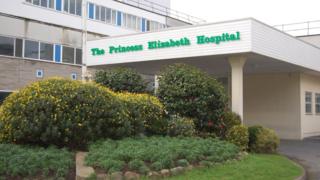 Three midwives charged with misconduct over the deaths of two babies will wait seven months to hear a decision.
Lisa Granville, Tuija Roussel and Antonia Manousaki are accused of failing to act when monitors showed a baby dying in the womb in 2014.
The death at Princess Elizabeth Hospital in Guernsey may have been prevented if a previous death had been properly investigated, the Nursing and Midwifery Council has heard.
A decision is expected in September.
More on the nurses hearing, and other Channel Islands news.
The misconduct hearing in Stratford, which started in January, has adjourned until 17 July. The defence will be put over the course of two weeks, before a further adjournment.
It will resume for another two weeks from 18 September.
Concerns were raised over midwifery practices on Loveridge Ward after the death of a baby in 2014.
A subsequent investigation revealed concerns about a similar case of another child who died in September 2012.
All three midwives can continue to work without restriction before the hearing resumes.