Guernsey midwives misconduct hearing put back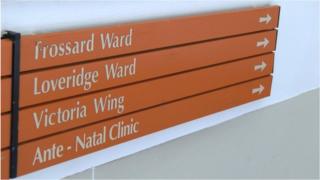 A hearing into claims of misconduct by three Guernsey midwives over the death of a baby in hospital has been adjourned.
The child - referred to as Baby A - was born in Guernsey on 30 January 2014 but died hours later.
Three midwives at Princess Elizabeth Hospital face charges relating to the death of the unnamed baby.
The Nursing and Midwifery Council hearing in London was adjourned until 6 February.