By-election date set for October following Guernsey politician death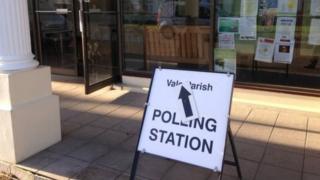 A by-election date has been set for October - subject to approval - following the death of Guernsey politician, Dave Jones.
Deputy Jones, who represented the Vale parish, died in July after a long illness.
In a break with tradition in Guernsey, the Committee for Home Affairs wants the electoral roll to stay open after candidate nominations close.
The committee hopes that would attract more voters.
The States of Guernsey have to approve the proposed by-election date of 19 October and whether the committee's plan to change the date the Vale electoral roll closes is viable.
Closing the register before announcing the candidates has been controversial in the island, with some residents saying they see no point in signing up to vote if they do not know who they are voting for.
The last by-election to be held in Guernsey was in December 2015 when Charles Parkinson was elected to St Peter Port North following the death of Deputy Martin Storey.
A total of 883 (27%) of the 3,220 registered voters turned out with four blank papers and 15 spoilt papers.