Guernsey court jails men over £1.5m cannabis haul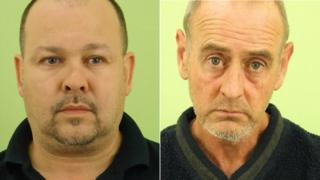 Two men involved in supplying cannabis worth £1.5m have been jailed.
Thomas Waterman, 44 of Victoria Avenue, St Sampson, pleaded guilty to three drug charges and was jailed for 10 years.
Adrian Osborne, 51 of Villocq Lane, Castel, admitted the unlawful supply of class B drugs and was sentenced to nine years.
Judge Russell Finch told Guernsey's Royal Court the men had "played for big stakes and lost".
The pair were caught by police who had them under surveillance.
They were detained after being seen moving 11.48kg of the drugs from one car to another at the Grandes Rocques car park.
Waterman was sentenced to 10 years for possession of class B drugs with intent to supply, seven-and-a-half years for the unlawful supply of class B drugs, and two months for the illegal cultivation of a cannabis plant.
His terms will run concurrently.