Guernsey finance director was 'reckless risk taker'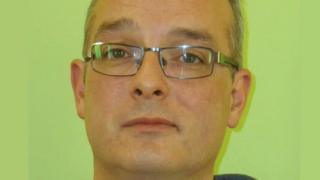 A director of a Guernsey finance company has been sentenced to two years in prison for fraud.
Martyn Gordon, 44, of Rue de Boullerie, St Andrew, worked at the Blenheim Group when the offences occurred, the Royal Court heard.
The six counts of fraud related to offences carried out in 2011-14.
Judge Russell Finch said he had taken a "twisty route of deception" and his actions had been a "gross breach of trust".
He added Gordon had cost his employer "considerable amount of money and reputational damage".
'Reckless risk taker'
The company launched an investigation last year after it found a £1m transaction with no paper trail.
It led to the discovery of five other suspicious transactions.
The court heard Gordon moved large sums of money between various clients without their knowledge in a bid to increase profits.
It heard he used £65,000 a client had requested be divided up between three charities to pay legal fees.
Defence Advocate Samuel Steel said Gordon made no personal gain "hasn't earned a single penny from this" and was a "reckless risk taker", rather than greedy.
He "took a gamble and dug a hole that got deeper and deeper".
Gordon was sentenced to two years for each offence to run concurrently.
He had been previously fined and made the subject of five prohibition orders by the Guernsey Financial Services Commission.