Firearms officers travel to Sark after woman seen with knife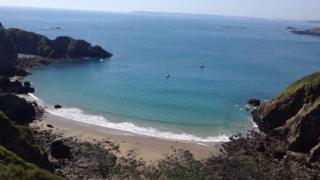 Firearms officers had to travel in from Guernsey by boat after reports of a woman seen brandishing a knife on the tiny island of Sark.
A 31-year-old woman was arrested on suspicion of assault and being in possession of an offensive weapon.
She is suspected of having threatened a man with a folding knife.
The woman was taken to Guernsey by boat for questioning by police but has since been released bail.
Firearms officers are sent to any incident involving a weapon. They travelled on the Sea Fisheries patrol vessel the Leopardess at 21:00 BST on Saturday.