Guernsey staff shortage leaves bowel cancer screening on hold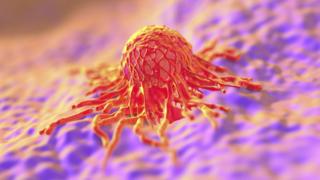 Bowel cancer screening appointments have been put on hold in Guernsey because there are not enough qualified staff to do the tests.
Health bosses said they were "actively in the process of trying to find a consultant".
They said islanders invited to take part in the screening programme had been informed.
Patients with bowel cancer symptoms can still be referred to the island's hospital for treatment.
Jan Coleman, director of hospital services, said this screening was for patients with a family history of bowel cancer or are aged between 60 and 65.
She said: "We have been appointing locums but there is a national shortage of locums to undertake the procedure.
"This is a screening, it is for well patients and for pick up. We will restart the service when we can appoint somebody."
Former health minister Mike Hadley, said it would be very difficult to find a specialist and a locum would make the cost uneconomic.