Guernsey teachers back end to selection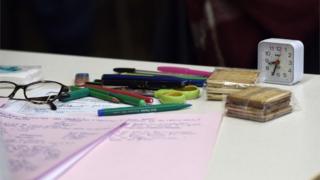 Teaching professionals have backed a States decision to scrap selection for admission of 11 year olds to secondary schools in Guernsey.
Nearly 72% who responded to a survey by the Committee for Education, Sport & Culture said they were not in favour of the policy.
It follows a decision in March by the States to end it.
Committee chairman Paul Le Pelley wants the new States elected in April to keep some form of selection.
He said the committee would take the results "into consideration" in "deliberations around the March 2016 States resolutions".
The committee said a total of 472 teachers, lecturers and learning support assistants responded to the survey.
It said 133 (28.18%) remained in favour of selection and 339 (71.82%) were against the idea.