Guernsey least sunny month for 39 years says Met Office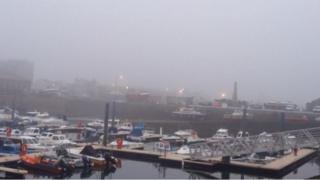 Guernsey has had the least sun in June for 39 years, according to island forecasters.
It follows 17 days with fog which left flights, including the mail planes, grounded or delayed for two weeks.
Guernsey Met Office said it did not expect any change until mid-June.
Senior meteorological officer Martin Crozier said: "There's hints of an improvement in the middle of July but that's so far away we are clutching at straws."