Guernsey 2016 election support for women 'not illegal'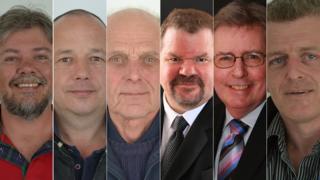 Six candidates who claimed Guernsey's 2016 election was "illegal" have been told "no laws were broken".
The six men claimed a States-funded course offered to female candidates only was "discriminatory and unfair".
In a formal response the States of Guernsey says there was nothing untoward during the election process.
It was concluded that the motivation was to encourage more female candidates to stand rather than to encourage more people to vote for women.
Registrar of General Electors, Matt de Garis said: "There are no grounds for further consideration and the matter is closed."
The one-day Women2Win course was set up with the aim of encouraging more "women of high calibre" into the States.
Of the 19 women who stood in the election 12 (63%) were elected, while 26 (43%) of the 62 men who stood were elected.
The election saw the number of women in the States rise from 10.6% to 30% of all members, while the size of the States fell from 47 to 40.
The candidates who signed the letter were Ray Marshall, Greg Archer, Neil Forman, Michael Henderson, Martyn Roussel and Neil Shepherd.