Guernsey rapists deported to Portugal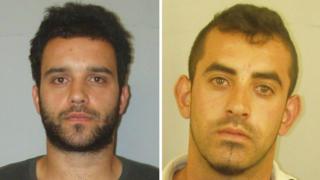 Two Portuguese men who raped a woman in Guernsey have been deported.
Ruben Almeida, 32, and Bruno Loreto, 34, were convicted in 2012 along with another man of raping a 23-year-old woman in St Peter Port.
Almeida was deported to Lisbon on 28 April and Loreto to Madeira on Monday by Guernsey Border Agency.
Guernsey Police said "everything possible" would be done to remove foreign nationals committing serious and persistent crimes.
The spokesman also praised the victim adding: "This was a horrific attack on a vulnerable woman, who showed incredible strength throughout the investigation and subsequent trial."