Guernsey Election 2016: Polls close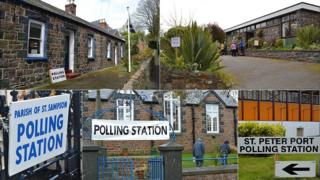 Polling stations have opened for voting in Guernsey's general election to decide the 38 deputies who will serve in the States.
All stations were open from 08:00-20:00 BST, except those in St Sampson which were open from 10:00-20:00.
More than 30,300 islanders registered to cast their vote across the seven districts.
Votes are due to be counted overnight with any recounts due to take place on Friday.
Click here for live coverage of the election through the night