Guernsey to get new homes if Castel homes plans approved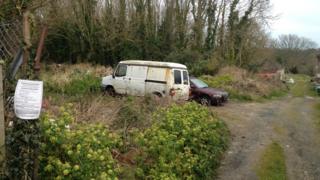 Work to build more than 20 new homes in Guernsey's Castel parish will begin this year if plans are approved.
The Guernsey Housing Association, which provides social rental housing and partial ownership homes to islanders, is behind the development.
It wants to erect a mix of one-bed flats and two and three-bed houses, next to an existing housing estate.
If the application is approved the 22 homes will be completed by 2018.
The development would be at the Petit Villocq area next to the Chemin des Monts estate.
Islanders wanting to rent a home on the proposed development, and who have a link to the Castel parish, would be given priority according to the GHA.
Its chief executive, Steve Williams, said: "We're not required to do it, but we think it's a nice idea."
The development would be the first new affordable housing project to go up in Castel for 15 years.
But Castel resident Michelle Hockey said she was concerned there would be more traffic in the area.
"There is only one small road into the Chemin des Monts...It already gets congested."
Mr Williams said the association would be looking at the traffic arrangements, but that the development "would not have a detrimental impact" for its neighbours.