L'Ancresse golf clubs and council reach deal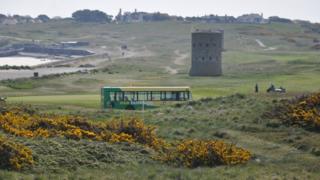 A deal between golf clubs at L'Ancresse and the Vale Commons Council has brought a long-running dispute over the upkeep of the area to an end.
Under the 25-year deal, the clubs will pay £50,000 a year from 2017 towards maintenance, alongside an immediate "capital injection" of £100,000.
Vale Deputy Matt Fallaize said: "I think both sides would accept it's a reasonably good deal."
Attempts to reach a new agreement have been ongoing for several years.
The current lease expires this year.
Last month proposals for the States to step in and take over the running of sport on the Vale Common were suggested and are tabled for debate in the States this week.
The common features open spaces and large areas of gorse and other important wildlife habitats.