Guernsey States throws out sugar tax plan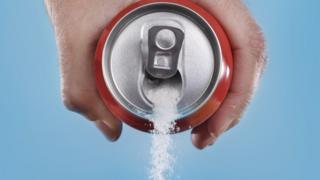 An attempt to introduce a sugar tax in Guernsey was thrown out by the States.
Deputy Mike Hadley called for the introduction of the tax and for £250,000 to be ring-fenced for the strategy.
But the plans were heavily defeated as politicians approved a Healthy Weight Strategy for 2016-2023.
The States intends to cut down on the number of overweight and obese islanders through promoting healthy eating and exercise.
More than half of adults are classed as overweight or obese, according to government figures.
A third of nine and ten year olds also fall into that category.