Guernsey call for compulsory rear seatbelts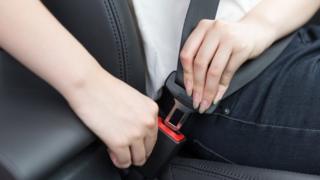 Seatbelts should be compulsory for passengers in the back seat of cars in Guernsey, according to the new head of the motor trades association.
Currently you only have to wear a seat belt if you are in the front seat.
Andrew Sparks, from the group, said that was not enough to protect people, even at low speeds.
Mr Sparks said: "We are only doing between 25 and 35mph, but even at those speeds a passenger in the back would be projected forward in a dead stop."
In the UK adult passengers in the back of a car were required to wear a seatbelt from 1991 and since 2006 wearing a seatbelt has been compulsory in all vehicles through the European Union.
Alderney has no rules on wearing a seatbelt in the front or back of a car and Jersey made it compulsory in 2009.