Petition calls for publication of Alderney GP report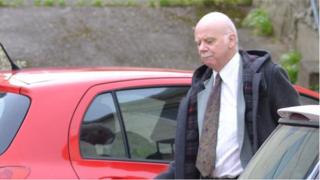 A petition calling for the release of a delayed report into the suspension of a GP over the deaths of four patients has been launched.
Dr Rory Lyons, from Alderney, was eventually cleared of any wrongdoing and an external review was ordered.
Nigel Roberts, who started the petition, said the report should be published as soon as possible.
Guernsey Deputy Chief Minister Allister Langlois said delays in contacting 'vital witnesses' were to blame.
The report, produced by the Good Governance Institute, was originally due for release before Christmas 2015 but was delayed again last week. The States said it should be published next month.
Mr Langlois said: "We do understand the impatience for releasing this report. We have to make it absolutely sure it is in the right form when it is released.
"The delay has been in getting access to vital witnesses, which led to a change in the release date."
The report would be published in full and unredacted, he added, in response to concerns the final version would have key information omitted.
Concerns were raised last year about the deaths of four patients at the Mignot Memorial Hospital.
The patients who died had been in the care of Dr Lyons at the state-run hospital.
Dr Lyons was cleared of any wrongdoing after police investigated and the Health and Social Services Department (HSSD) commissioned an external review.
Mr Roberts said: "There must be no cover up in determining how the Guernsey government health authorities came to be so badly wrong that they persuaded the police to investigate the matter."