Sark critics to visit the island to meet Chief Pleas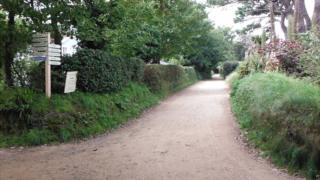 A group of high profile Channel Islanders will meet Sark's government to discuss concerns about the island.
Chief Pleas agreed to meet the group who wrote about their concerns including social and economic issues in an open letter in November 2015.
Charles Maitland from Chief Pleas, said he was looking forward to showing them the island.
He said there had been success stories including new building projects and a drop in the number of empty homes.
Mr Maitland said: "It will enable Conseillers to give a comprehensive picture of their island, with its thriving community preparing for yet another busy tourist season.
"Recent research has shown that the population of Sark is stable at 558 - having fallen by one in the past year - and the number of empty properties has fallen in the same period from 86 to 62."