Guernsey consumer protection law supported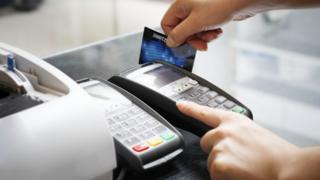 A move to bring in better protection for consumers in Guernsey has been approved by the island's government.
Currently consumers receive some protection under the regulation of weights and measures in the islands, but is far behind what the UK offers.
The new law will create offences for failing to comply with the requirements of the law. These would carry similar penalties to those in the UK.
The legislation must still be approved by the States before being enacted.
The proposals include establishing rights for consumers and traders, and setting out processes for dealing with complaints and unfair trading.
It follows a public consultation in October when the majority of respondents said they wanted greater consumer protection.
Buyers in Herm and Jethou would also be covered by the law, but not those in Alderney or Sark.
Commerce and Employment Minister, Deputy Kevin Stewart, said that some form of law protecting consumers was "long overdue" and the lack of legislation "reflected badly" on the islands.
His department's report said the States had debated consumer legislation "a number of times" since 1995.
Deputy Heidi Soulsby successfully changed the proposals to include protection relating to sales, offers and price comparisons. As a retailer she said they "played an important part of any retailer's operations".
Deputy Peter Harwood, who is also a lawyer, said Guernsey "needed certainty for protection of consumers" particularly if it wished to become "a centre for digital economy".
Trading Standards officers would be responsible for enforcing the legislation.
Officials there said that in 2014 the Trading Standards Service responded to more than 380 consumer complaints about contracts for the supply of goods and services.
Meanwhile the Citizens Advice Bureau reported dealing with 887 enquiries categorised as 'Trading Standards'.