Guernsey States to take over utilities' regulation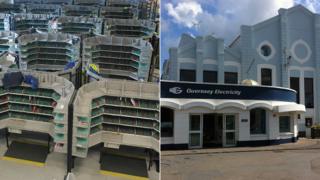 Guernsey's postal and electricity companies will no longer be independently regulated.
Guernsey Post and Guernsey Electricity have been overseen by the Guernsey Competition and Regulatory Authority (GCRA) since October 2001.
The States has voted in favour of taking back the responsibility for the utilities.
The GCRA will continue to regulate telecoms and ensure competitiveness in mergers and acquisitions.
Michael Byrne, chief executive of CICRA - the combined Guernsey and Jersey regulatory authorities - said they had already adopted a "light-touch approach" so had "already reduced resources in these areas".
He said his staff would "assist with ensuring a smooth transition" and CICRA "remains focussed on its core responsibilities to protect consumers".
Both Guernsey Post and Guernsey Electricity are owned by the States of Guernsey.
The regulation will be the responsibility of the Commerce and Employment Department, whose duties are due to be taken on by the new Committee for Economic Development after April's election.
A change in law will be needed before the move comes into effect.