11 Plus in Guernsey: Call to delay scrapping decision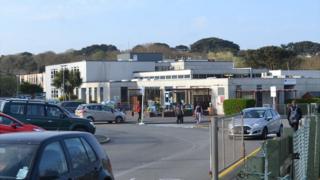 A decision on scrapping Guernsey's 11 Plus system may be delayed by a year.
The Education Department has suggested the selective system ends in 2019 to be replaced by a single multi-site secondary school.
The plans are due to be debated next month, but Deputy Mary Lowe suggested it be delayed until March 2017.
However, she believes plans to rebuild a high school and a primary school at the cost of £64m should be considered separately next month.
Deputy Lowe said parents, teachers and the community needed to have more time to consider the proposals.
She said: "Education have been working on this for months, they've allowed the public and indeed politicians just one month to make a decision on such a fundamental change to education."
She said with the general election on 27 April it would not be "good governance" to potentially agree proposals and for plans to progress and money spent when it could be overturned within six months by the next assembly.
Deputy Lowe said the 11 Plus would definitely be an election issue if the education proposals were approved, but also admitted it would still be an issue if the decision was delayed.
The head teachers of the high schools have urged States members to sort out any changes to the system as soon as possible to avoid "ongoing uncertainty", which they said was unsettling for students, staff, and parents.
Deputy Lowe said: "I agree we want a decision as soon as possible, but it has to be a well-informed decision, it has to be evidence based and there are things that are missing in the report and there are questions that still need answering."
The Treasury Department has already voiced its opposition to the proposals, which will increase spending on education by £3.5m a year.