Flats plan approved for Kings Club in Guernsey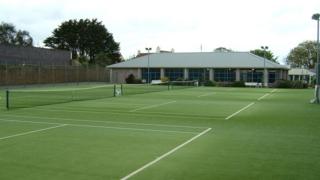 Flats and underground parking will replace two tennis courts at a Guernsey leisure centre after resubmitted plans were approved.
The plans for 13 flats at Kings Club, St Peter Port, were approved at an open planning meeting.
Traffic congestion and the loss of the tennis courts were among the concerns raised with 12 of the 18 submissions objecting to the plans.
Developers Long Port had reduced the scale of the build from earlier plans.
Those proposals were rejected in 2013 and at an appeal in 2014.
A statement from the club said: "The scheme will provide much needed housing for the Island, improve road safety, and protect and enhance the life of the protected tree on the site."