'Best year' for Guernsey Museum since 1996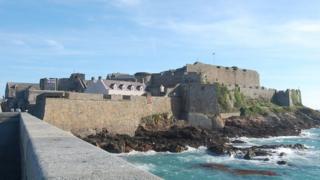 Guernsey Museum has had its best year for visitor numbers since the 1990s, its director has said.
In 2015, more than 60,000 people visited Castle Cornet and more than 21,000 visited the museum.
Director Dr Jason Monaghan said more tourists were visiting Guernsey and the museum had been targeting people who would not normally attend.
He said in 1996, about 63,000 people attended the castle and about 23,000 visited the museum.
Dr Monaghan said: "We've held well targeted events such as the Big Geekend, which focused on hobby groups including Minecraft, Morris dancing, specialist cow breeding and extreme knitting.
"Saver season tickets, which enable people to visit more than once, are also becoming more popular, and more residents are visiting."
Last year, it was reported that leisure day visitors to the island were up by 36% from 29,450 through 2013 to 40,050 in 2014, and more people were staying on the island.