Alderney 'should fund more services' report claims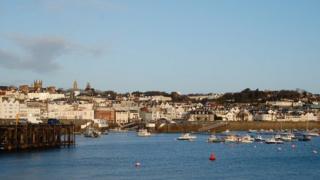 A review of two Channel Islands' finances suggests Alderney should fund more of its services.
Currently, income tax and social security contributions from Alderney accrue to the Guernsey budget to fund most public services in Alderney.
The report by the Policy Council and the Alderney Policy and Finance Committee suggests Alderney should now fund the smaller services.
The review was undertaken jointly by both Islands throughout 2015.
'Difficult decisions'
This change would involve Guernsey continuing to fund the major public services, such as health and social services, education, law and order and social security, from the pooled income tax and social security contributions.
However, the States of Alderney would be responsible for all other public services in the island, funding them from other means, such as tax on property, occupiers rates, fees and charges, import and excise duties and rents, the report said.
The study showed the annual level of subsidy to Alderney during the past six years had varied from £3.2m in 2011 to £6.6m in 2013.
Allister Langlois, Guernsey's Deputy Chief Minister said: "Not only does this work create opportunities for efficiencies, but it also provides aspects of further self-determination in Alderney's finances, which is vital for that Island's long-term planning."
Neil Harvey, the Chairman of Alderney's Policy and Finance Committee said: "The Island is committed to the recommendations resulting from this work, and looks forward to assuming some greater autonomy in running the Island's finances, even though this will mean that some difficult decisions will be brought on island."
The report will be debated by the States of Deliberation on 16 February and will be considered by the States of Alderney on 24 February.