Guernsey election: No parties encourages voter apathy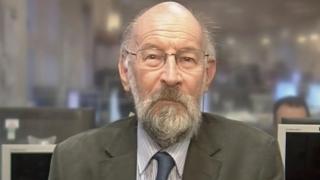 The lack of political parties is partly to blame for fewer people registering to vote in Guernsey's upcoming general election, a political analyst has said.
Adrian Lee, a former politics professor at Plymouth University, said it was "extremely unusual" to have no parties.
The Registrar General of Electors Mark de Garis said there were around 700 fewer registered voters compared to this stage in the 2012 election.
But Mr de Garis said they had been expecting "roughly this figure".
Currently around 25,000 out of about 45,000 eligible voters have signed up to the electoral roll, which closes on 29 February, to vote in the April election.
Mr de Garis said: "The figure represents an important milestone as we seek to ensure as many people as possible register to vote."
However, Guernsey's Home Department has not set a target number for registered voters this year, unlike in 2012 when the total 29,745 registered voters fell short of the target of 35,000.
Mr Lee said one reason for voter apathy was that the only choice for voters was between "individuals and personalities" and not "groups of candidates standing on particular policy platforms".
He said: "In fact Guernsey is extremely unusual in this respect among small jurisdictions.
"Most small jurisdictions... have active political parties represented in their assemblies, places like, for example, Gibraltar, Bermuda and so on."
Jersey, which also has its own government, has one political party, Reform Jersey, which has three elected members in the States.