Stranded Herm New Year revellers return home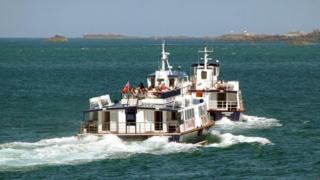 New Year revellers stranded on an island amid storms have been brought home.
About 60 people were stuck on Channel Island Herm since the New Year because ferries were unable to reach them.
Ferry firm Travel Trident returned the revellers from Herm to Guernsey.
Condor Ferries put on an additional sailing from Portsmouth to the Channel Islands on Saturday night.