Guernsey politicians' pay 'should rise by £3,000'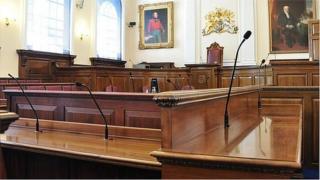 Basic pay for politicians in Guernsey should rise by nearly £3,000 a year, an independent panel has suggested.
The proposed rise will be debated in January and could see politicians paid just over £37,000 per year.
In July, the Policy Council established an Independent Review Panel to look at the wages of States members and non-States members.
The States previously agreed the number of deputies should fall from 45 to 38 in the next election in April.
Under the proposals, the most senior politician in Guernsey, known as the President of the Policy and Resources Committee, will earn just over £65,000.
Currently the Chief Minister, who is the most senior, earns £62,523.
There will be salaries of about £50,000 for those in charge of the six principal committees, which replace the current 10 government departments.
Non-States members - who are people elected by the States to sit on committees and offer advice - could also see their pay rise.
The independent panel recommending the changes claims the changes will save taxpayers about £280,000 in 2016.