Guernsey Health Minister Paul Luxon appointed Condor Ferries boss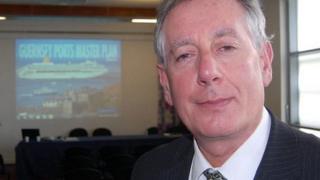 A senior Guernsey politician has been appointed as the new chief executive officer of Condor Ferries.
Paul Luxon, who will take up the new post in May next year, is minister for the States health and social services department.
He said 2015 had been a "challenging" year for Condor but there were strong foundations on which to build.
Condor said Mr Luxon was an "experienced and accomplished businessman and politician".
Mr Luxon said he was looking forward working to his new role, but would remain "fully focused" on the Health and Social Services Department and the States of Guernsey until May