Guernsey population cap removed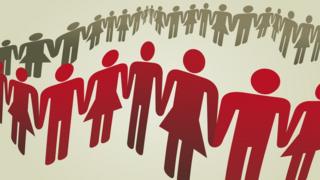 A policy of capping Guernsey's population at its 2007 level has been scrapped.
The States' policy of trying to keep the population at 61,175 was described as a "blunt instrument" by the chief minister.
The move follows reports of a falling working age population (those aged 16-64) as the "baby boom generation" moves towards retirement.
Latest figures show 40,627 of the 62,477 residents are of working age.
The States also agreed to commission a report to recommend initiatives, including family-friendly policies, that would encourage an increase in Guernsey's fertility rate.
Births per 1,000 women aged 15-44 for 2010-2012 was 50.9, compared to 64.2 for England and 54.9 in Jersey.
A move to cap the working-age population at its current level was defeated by a 26-14 vote.
Treasury minister Gavin St Pier described the move as "lunacy" and "deeply flawed" as any kind of cap limited the flexibility needed to manage the population.