Guernsey bowel cancer screening expands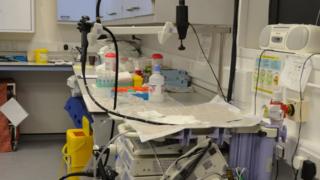 Bowel cancer screening is to offered to all Guernsey residents aged between 60 and 65.
Following States approval, anyone with a family history of bowel cancer will also be offered the test, which involves a flexible sigmoidoscope.
A move to offer screening using a colonoscopy, for residents aged over 60 at a cost of £750, was rejected.
Islanders were previously offered screening as they turned 60 or 65 in a bid to improve preventative treatment.
This change is expected to be met from the Health and Social Services Department's screening budget.
Deputy Mike Hadley, who called for the change, said there had always been an underspend in the ring-fenced budget of £327,000 for bowel cancer screenning since it was approved in 2011.
He said this, combined with savings made, would "ensure that the budget is not exceeded".