Call for UK government review of Sark affairs rejected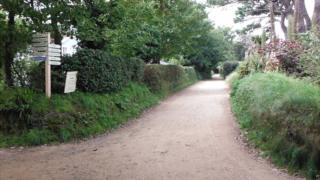 The UK Ministry of Justice has rejected calls for an external commission of inquiry into affairs in Sark.
A group of 22 high profile residents of the Channel Island wrote an open letter asking for the inquiry to tackle its economic and social problems.
The letter said the problems in Sark could ultimately damage the reputation of the Channel Islands.
Lord Faulks, the minister responsible for the Channel Islands, said "local efforts... are the best way forward".
"There have been calls for direct intervention from the UK government," he said. "I believe that local efforts to produce solutions are the best way forward.
"I urge all with an interest in Sark's future to engage positively with its elected government, which is responsible for the island's economic strategy."
Spokesperson for the group calling for the review, Rupert Dorey, said it was not the end of the matter.
"The principle problems that have been highlighted are a failing economy, a falling population and tourist industry in decline," he said.
"I think what the Ministry of Justice is saying is that it is up to the Channel Islands to sort this issue out.
"I think he is kicking it back into touch for the council of ministers in Jersey and the policy council in Guernsey to assist."