Guernsey's Children Law criticised by review over implementation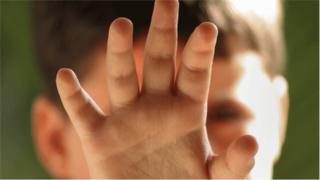 Guernsey's Children Law has been criticised in a report which says "more needs to be done to implement" it in the Bailiwick.
The report made 21 recommendations, including the need for a strategy that safeguards Alderney's children.
It also questioned whether outcomes for children had improved since it was introduced in 2010.
The States of Guernsey said it welcomed the report. The States of Alderney is yet to comment.
In January, the States Scrutiny Committee commissioned an independent reviewer, Kathleen Marshall, who was the first Commissioner for Children and Young People in Scotland, to lead the review.
The report concluded the Children Law had been "widely welcomed as an excellent piece of legislation", but more had to be done to implement it.
It said: "It is widely accepted within the Bailiwick that improvements are required in terms of governance, accountability and independent oversight.
"The lack of data collection and performance measures have made it difficult to conclude on whether outcomes for children have been improved by the law."
Deputy Robert Jones, scrutiny chairman from the States of Guernsey, said: "The committee welcomes the publication of the Marshall Report, five years after the inception of the Children Law it was considered an appropriate point in time to review its implementation."
In July, a committee criticised the law for having "a lot of bureaucracy".