Engineer jailed for attacking Guernsey harbourmaster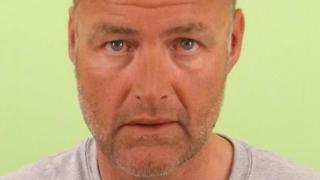 A marine engineer has been jailed for three years and six months for attacking Guernsey's Harbourmaster.
Keith McQuillan, 44, attacked Capt Chad Murray for having an affair with his wife and then posted pictures of it on social media.
At Guernsey's Royal Court he admitted inflicting grievous bodily harm and a charge of burglary.
Capt Murray suffered facial injuries and fractured eye sockets and later needed reconstructive surgery.
The court heard Mr McQuillan, Capt Murray and their wives, had been friends for several years but in 2014 an affair began between Capt Murray and Mr McQuillan's wife. Both couples later separated.
The court was told that in the early hours of May 29 this year, McQuillan attacked his friend landing repeated blows to his head and back.
Mr McQuillan, who had been drinking heavily posted pictures of the attack on social media but they were later removed.
Defending, Advocate Eales said what he called the "double betrayal" had had a "profound impact" on his client, which led to a "pressure cooker situation".