Rare Polaroid celebrity photos to be shown around the world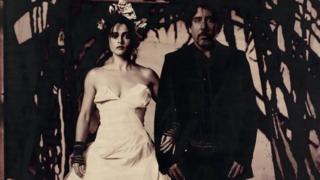 Photographs of international celebrities taken on a rare 16 stone (101.6kg) Polaroid camera will be shown around the world for the first time.
Images of famous individuals, including Kate Moss, Madonna and Lewis Hamilton, were taken by the Guernsey company Opus on the camera over eight years.
Only five of the giant Polaroid 20 x 24 Land Cameras were ever made.
Photographer and Opus co-founder, Zenon Texeira, said the film produced "unusual" photos.
The images have been compiled in 3ft-tall book editions entitled Icons. Each book has been hand-bound by a Vatican craftsman.
Mr Texeira said: "Working with the film is wonderful because in a digital age, when everything's always perfect, you always know what you're going to get.
"And I think half of the beauty is waiting with the subject for one-and-a-half minutes to peel away the negative to see what you've actually captured."
Only two photos were allowed per person because of the rarity of the film.
One of the 25 large format books was displayed for the first time on Saturday in Guernsey.
Chief executive Karl Fowler said the large format allowed the "emotion" of the images to come through, "arguably like no other medium."
The images will go on show in cities including London, New York, Tokyo, Moscow, and Paris.