Guernsey's Beau Sejour Leisure Centre to remain States-run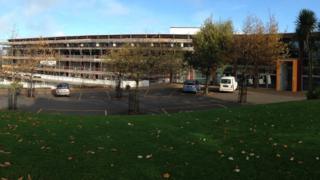 A review into the management of a leisure centre in Guernsey has confirmed it should not be outsourced.
The Public Accounts Committee review looked at whether the Beau Sejour Leisure Centre could be more efficiently run by the private sector.
Deputy Heidi Soulsby, committee chairwoman, said the review showed the "current model was appropriate".
However, she said the amount of money spent on assessing the options was "totally unquantifiable".
The review into the States-run centre was launched because it was losing money. Since 2011, hundreds of thousands of pounds of Channel Islands Lottery cash was used to help fund it.
Beau Sejour, which is on the outskirts of St Peter Port, is Guernsey's only community leisure centre and is run by the Culture and Leisure Department.