Guernsey financial bosses banned for failings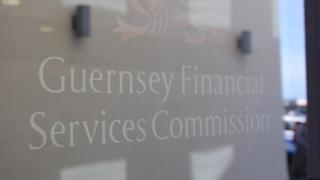 Three directors of a Guernsey financial services company have been banned for five years for failings over "anti-money laundering and countering terrorist financing".
The directors and two others were fined more than £200,000 by the regulator.
The Guernsey Financial Services Commission (GFSC) said they could have caused "considerable reputational damage to the Bailiwick of Guernsey".
The GFSC said the directors co-operated fully with the Commission.
It said executive directors Rudiger Falla, Leslie Hilton and Geoffrey Le Page have been "prohibited from performing the functions of director, controller, partner and money laundering reporting officer".
Agreement to settle
Fifty thousand pound fines were handed down to the trio and a fourth executive director Richard Garrod, along with a £10,000 fine for non-executive director Kenneth Forman.
Problems were identified when the GFSC visited Confiance in April 2015 after concerns were raised during two previous visits.
It said the directors failed to understand the legal and professional obligations incumbent upon them.
The commission said: "At all times the directors co-operated fully... the directors agreed to settle at a very early stage of the process and this has been taken into account by applying a discount in setting the financial penalties."
---
The regulator concluded the directors failed to ensure that Confiance:
Undertook and regularly reviewed relationship risk assessments
Always took reasonable measures to identify and verify customers, beneficial owners and underlying principals, persons purporting to act on behalf of the customer or obtain information on the purpose and intended nature of each business relationship
Always undertook enhanced customer due diligence on customers assessed as high risk
Performed ongoing and effective monitoring of its existing business relationships
Had appropriate and effective procedures and controls to ensure compliance with requirements to make disclosures under law
---