Billionaire Barclay brothers wind up work on Brecqhou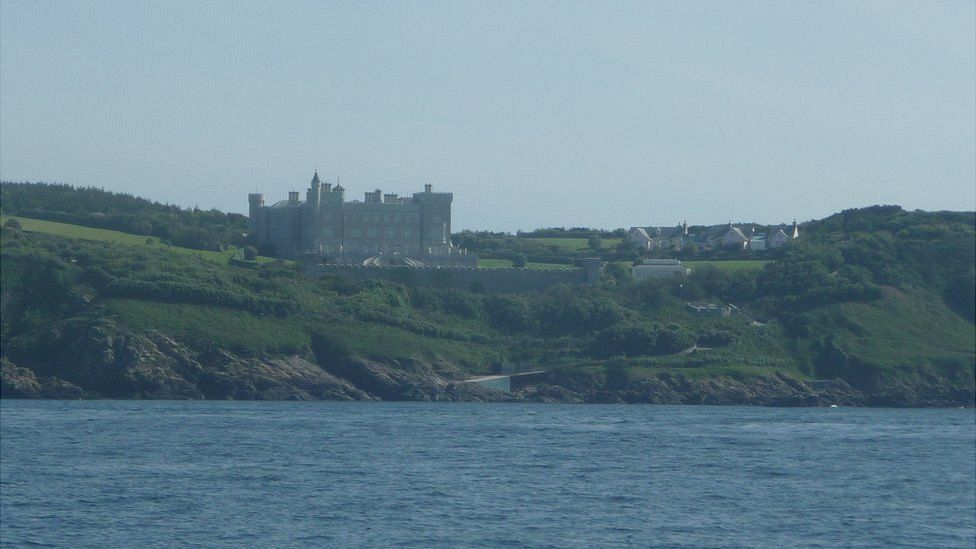 The billionaire Barclay brothers have wound up their development project on the Channel Island of Brecqhou.
Island Manager Mark Harrison, who is leaving his post, said two vessels that serve the island are also to be sold.
Work on Brecqhou, including a £60m gothic-style mansion, began in 1993 when Sir David and Sir Frederick Barclay bought the Channel Island.
Eight jobs are to go from the workforce which include stonemasons, gardeners and mariners.
Mr Harrison said with "everything now running smoothly" they were entering a period of maintenance.
Mr Harrison said he has resigned, although a new island manager with a slightly different role will be selected in the months ahead.
He said he will offer what help he could to those who would be losing their jobs.
The vessel Brecqhou Lass will continue to serve the island, but the Chief and the Warrior are being put up for sale.
The 80-year-old Barclay twins have assets include the Daily and Sunday Telegraph group, mail order firm Littlewoods, the Ritz Hotel and according to the Sunday Times Rich List are worth £6bn.
Related Internet Links
The BBC is not responsible for the content of external sites.