Guernsey developer submits smaller Kings Club flats plan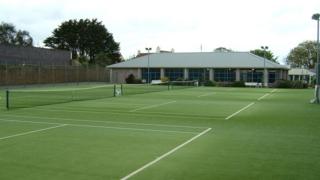 Plans to reduce the size of a Guernsey housing development on part of a leisure centre should help them get approval, according to the developer.
Long Port Group wants to build 13 flats and put in underground parking at the Kings Club in St Peter Port.
An earlier attempt to develop on the site was rejected due to the scale of the project.
Club director, Steve Brehaut said it would make a "valuable contribution to the island's housing supply".
He said the site was allocated by the Environment Department for housing development in the Draft Island Development Plan.
"The scheme has been significantly reduced in scale and mass and re-designed to address all of the comments made at the previous Planning Board meeting and Appeals Panel hearing," he said.
At the previous hearing, Deputy Roger Domaille said: "It was the overall proportion of the whole structure that caused me to vote against it to be honest."
The club had hoped to raise half of the £10m redevelopment costs for the leisure centre from the sale of the apartments.