Guernsey Torteval parish store to close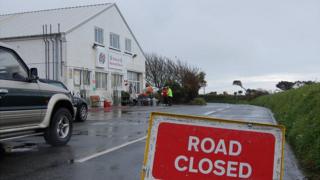 The only store in a Guernsey parish is closing with its owner blaming the loss of passing trade.
Emily Rowe, from Torteval General Stores, said: "We've endured years and years of major roadworks along the route... with more ahead.
"I simply can't sustain the lack of passing trade and also can't compete with the big guys anymore."
Deputy David Inglis, who was elected in the West district, said he was concerned about the impact of its loss.
He said: "We lost our post office, we lost our school, we're gradually losing everything that has a community sense to it.
"It's difficult to understand how, if at all, we can maintain that sort of central area for communication and the store clearly provided that."