Guernsey Petit Bot beach all-clear on contamination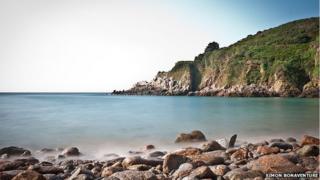 A beach near a site polluted by a fire-fighting chemical has been given the all-clear for swimming by health chiefs.
Petit Bot Bay in Guernsey is below a site contaminated by the fire-fighting chemical Perfluorooctane sulfonic acid (PFOS) after a plane crash in 1999.
Environmental Health says the water run-off from the site is diluted by the sea and is no danger to bathers.
A large amount of soil has been removed from the site to clear the pollution.