Guernsey ambulance inshore rescue service suspended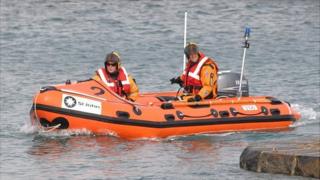 Upgrades to Guernsey's inshore rescue service have led to a suspension of the service.
The service, run by St John Ambulance volunteers, has been called out to deal with incidents close to the island's shoreline for more than 50 years.
Assistant chief officer Andy Walford said: "The boats are coming up for about eight years old... the whole boat needs to be replaced or the floor."
He said a "quiet time of the year" had been chosen to carry out the work.
The replacement of the floor and engines of the service's two boats will take place in the UK.
Mr Walford said the work was expected to cost between £20,000 and £30,000 and he hoped the boats would be back in the water next month.
The service is currently being reviewed by Guernsey Coastguard following the move to it being manned entirely by volunteers instead of a mix of volunteers and paid ambulance and rescue staff.