Guernsey reported crime continues to fall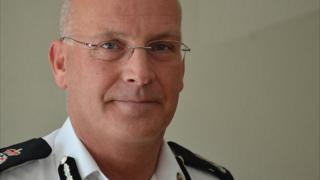 The number of reported crimes in Guernsey fell by 13% last year, according to figures released by the head of law enforcement.
Patrick Rice said initiatives such as restorative justice had helped to cut the overall figures.
The fall in the number of assaults and criminal damage cases saw the most dramatic drops compared to 2012 levels.
Thefts were the only category of reported crime to rise significantly, up from 267 in 2012 to 324 last year.
The number of unsolved crimes also fell, down from 922 in 2012 to 806 last year.
Mr Rice said the review of the year had been released later than usual because it was the first ever joint report between the island's police and border agency.
He said the 2014 report had been due out in June.
Mr Rice took up the newly created role of head of law enforcement in January 2013, which sees him lead both the police and border agency.