Jenny Tasker returns to island politics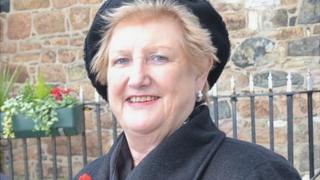 Former deputy Jenny Tasker has returned to Guernsey politics with her election as one of St Peter Port's two constables in the douzaine elections.
Mrs Tasker has been absent from island politics since 2012 when she lost the third of three elected positions within 18 months.
Five douzeniers were also elected: Mike Garrett, Dennis Le Moignan, Mary McDermott, Joe Mooney and John Sarre.
Voting took place on Wednesday after the elections were deferred twice.
This was due to confusion over the online nomination papers and a subsequent increase in the number of candidates for the roles.
Mrs Tasker said she was "very pleased" to return to the unpaid role and hoped she could help "move St Peter Port forward".