Channel Islands Co-op shareholders support warehouse closures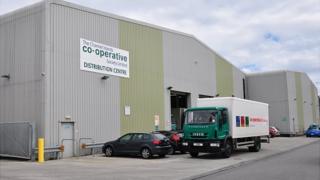 Shareholders support the closure of warehouses owned by the Channel Islands Co-operative, votes at two meetings show.
Members voted 237 to 131 for moving the company's warehouses to the UK, with the loss of up to 80 jobs, at meetings held in Guernsey and Jersey.
The company's board is not bound by the vote and are in ongoing consultation.
President Ben Shenton said a decision would not be made on the closures until the middle of December.
Shareholder Jason Cronin was among those who led the campaign for the meetings to be held.
He said the vote had raised issues with the current system, for example a married couple with a dual account have only one vote between them at such meetings.
Mr Shenton said it was the first time in the company's 60-year history that it had held a special general meeting and they had "learnt a lot from the meetings" and would be looking into the issues raised about the voting system.