Guernsey charities get £270,000 from BBC Children in Need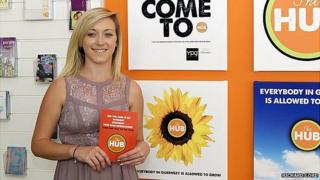 More than £270,000 has been given to charities in Guernsey by BBC Children in Need.
The four charities work with young people in the island through counselling, support and providing sport for disadvantaged youths.
Young People Guernsey is the biggest recipient with £112,839 to fund a full-time advisor, for three years.
Their aim is to offer one-to-one and group work and drop-in services at schools across the island.
The charity wants to provide an "accessible and responsive service with a specific focus on reducing self-harm" through the Hub - its premises managed by children's charity Barnardo's.
Its services were used by more than 430 young people last year, including face-to-face contact on almost 2,300 occasions.
Barnardo's team leader Charlie Cox said: "Alarming numbers have revealed they have serious concerns about their own mental health and emotional wellbeing.
"Therefore we wanted to provide a full-time project worker who will work with this specific group of young people to enable them to turn their lives around."
Young People Guernsey was named charity of the year by the Guernsey Community Foundation awards on Thursday.
Guernsey Sports Commission offers sports at various points around the island, including on housing estates, for 50 weeks of the year.
---
Grants received
Young People Guernsey was granted £112,839 to fund a full-time advisor for three years
Safer received £84,999 to provide support to children who have witnessed or experienced domestic abuse
Guernsey Sports Commission received £66,171 to run its Street Sports programme, which brings sport to children
Relate Guernsey was granted £8,517 to offer counselling support to young people experiencing emotional difficulties through family or relationship breakdown or witnessing domestic abuse
---
The grants follow a push by the charity to get more submissions from the Channel Islands.
There is one other project funded in the island by BBC Children in Need, a four-year project involving Drug Concern working with families affected by drug and alcohol abuse, launched in 2012.