Guernsey douzaine 'held back' by archaic laws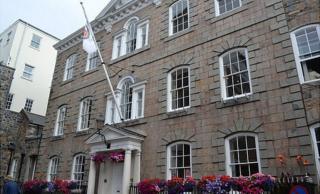 Guernsey parish councils are "held back" from being open and transparent by archaic laws, according to the head of the Douzaine Council.
It follows calls for more openness from the 10 douzaines in such issues as the appointment of a town centre manager in St Peter Port.
Shane Langlois said moves to become more accountable were constrained by the laws that govern the douzaines.
He said: "It hasn't really changed enough."
Martin Henley-Roussel, who lives in St Sampson, said: "To gain the trust of the people of the parish surely they should be telling us what activities they are doing, telling us how much it costs, why are rates are what they are and where the money goes."
Every property in the island is charged an annual parish rate, which is used to pay for items including rubbish and recycling collection, parish clerks and maintenance of the parish churches.