Trial to begin on new sick notes in the Bailiwick to cut costs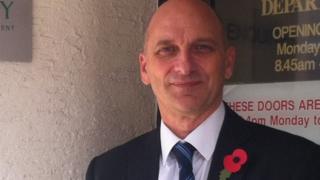 The way sick notes are dealt with in the Bailiwick are set to change at some surgeries as part of a trial starting on Monday.
The new forms aim to cut the amount sickness costs taxpayers every year.
In 2013 the total cost of sickness benefit for short term sickness of less than six months was £3.5m.
The department also paid out £7.6m in invalidity benefit when the claimant has been off work for more than six months.
'GP advice'
The new layout aims to help GPs to specify what a person can do and when they can return to work.
Ed Ashton, deputy chief officer of social security department, said: "Employers should be able to get their staff back in work more quickly based on advice from the GP.
"We believe we can work more efficiently and therefore shorten the duration of some claims and help those people get back to work, which ultimately helps the employer too."
The department will also liaise with employers on what changes can be made in the workplace so those on long term sickness benefit can go back to their job.
He said: "Saving money will be a bi-product but this is really about maximising the islands work force.
"In terms of sickness, we want to keep people in work so that they don't fall out of employment."
Social Security and GP's have designed an A4 form to use rather than the current pink forms.