Guernsey bin and recycling bags charge considered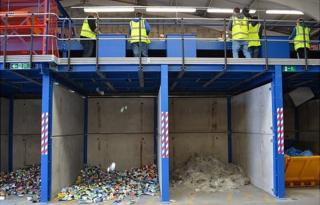 Islanders could have to pay for special bags to put out waste and recycling for collection from 2016, if Guernsey States approves proposals.
Currently any kind of bin sack can be left out and recycling bags are provided free by the States.
The costs have yet to be decided according to Public Services Deputy Minister Scott Ogier.
He said he thought it would be 50p for a recycling bag and between £1.50 and £2 for a rubbish bag.
Deputy Ogier said: "Those charges help pay for the overall waste strategy... and it will incentivise people to ensure they put as much in the recycling as they can."