Guernsey student nursing placements suspended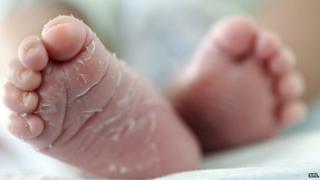 Student nursing placements have been suspended in Guernsey by the University of East Anglia.
The university, which runs the Guernsey degree nursing course, made the decision following a critical report into midwifery in the island.
"Serious concerns" were raised about midwifery supervision in the Nursing and Midwifery Council (NMC) report.
The UEA is now assessing Guernsey's hospital wards to ensure they are suitable for local student nurses.
'Serious report'
The NMC report followed the death of a newborn baby at the island's hospital this year.
Val Lattimer, head of the School of Health Sciences at the UEA, called it an "important and serious report into quality of care".
Forty five nursing students have been studying at the university and the UEA said it was working with island health authorities to bring services up to scratch for placements.
"We are not expecting it to be problematic," Ms Lattimer said.
"We hope to have everything in place for them when they go out to placements in Guernsey at the end of November."