Guernsey States elect health board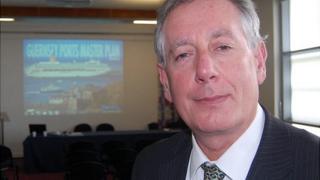 Deputy Paul Luxon has been elected as Guernsey's Minister of the Health and Social Services Department.
It follows the resignation of the whole board after "deep concerns" were revealed about midwifery supervision in the island earlier this month.
Mr Luxon received 28 votes, while the other candidates Deputy Elis Bebb and Deputy Arrun Wilkie received 12 and six votes respectively.
His election leaves the post of public services minister vacant.
Deputies Sandra James, Michelle Le Clerc, Heidi Soulsby and Mike Hadley were also elected to the board.
'No late big surprises'
Mr Luxon made three promises to the assembly, the first being that there would be "no easy quick win fixes".
"Second, the board will not bring any late big surprises to this assembly," he said. "We may need to bring news, possibly bad news, maybe unfortunate news, but we'll bring it to you as soon as we can.
"The HSSD management team will have this abiding principle shared with them very clearly.
"Third, we will endeavour to update you regularly with progress reports."
He said tackling the problems highlighted by the final report from the Nursing and Midwifery Council, which is due to be released on Thursday, was "very important for the department".